Complimentary transportation service at the airport

We provide free transportation service to and from, Bangkok International Airport (Suvarnabhumi Airport- BKK code) or Don Mueang International Airport- DMK code for Dr.Chettawut's patients who officially booked their major surgery and accept to stay at the affiliated hotels during their entire stay.
You are required to provide your full flight information including the place of origin where you fly from, all flight connections and local arrival/departure time and date at Bangkok International Airport from your airline or travel agency in the form of pdf or jpeg file so that we can make a precise transportation plan in advance.
Your close up face picture is also required so that our assigned driver can recognize you easily at the airport meeting point.
Upon your arrival at Bangkok International Airport, our driver will be holding a name board & will wait for you at the meeting point in order to collect you to check-in at one of our three affiliated hotels that you have chosen.
If there is any change in your flight schedule, it is necessary to contact our administrative staff as soon as possible so that we can immediately adjust the new transportation schedule.
The fastest way is to make a direct call at +668-3133-5836 and the alternative way is to email us.
If you have some family member or friends who will come with different flight to join your stay at one of our affiliated hotels, we offer transportation to and from the hotel with extra charge.

Transportation Service during your stay

Our free transportation service will also be provided for the following schedule or activities.
-Consultation with Dr. Chettawut at Chettawut Plastic Surgery Center.
- Transfer from Chettawut Plastic Surgery Center to our affiliated medical center, for example psychiatrist consultation for obtaining the SRS recommendation letter(s) or completing the preoperative lab tests. Our assigned staff will accompany you to facilitate the process.
- Admission at Chettawut Plastic Surgery Center on your surgery date.
- Transfer from Chettawut Plastic Surgery Center to your hotel after discharge from our surgery center.
- Follow up with Dr. Chettawut during your recovery period.
- Your departure flight (the transportation back to Bangkok international airport is normally arranged 3 hours before departure time).

Instruction on how to meet our driver once you arrive at the Suvarnabhumi International Airport
Step 1: After getting off the plane, go through immigration counter and show your passport.

Step 2: Follow the signs to baggage claim. Pick up your luggage

Step 3: Follow the signs to customs if you have anything to declare

Immigration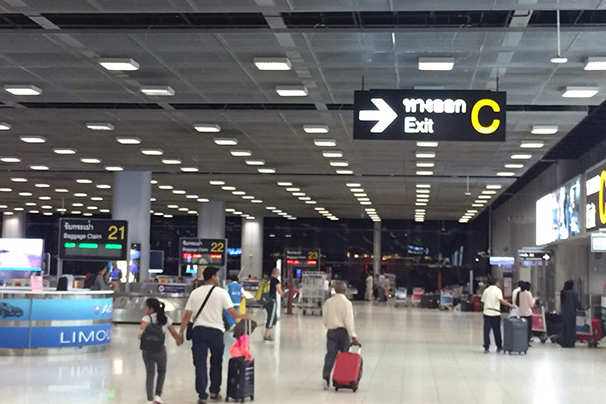 Baggage Claim
Customs
Step 4:
After passing the customs, you will get into the arrival hall. Turn right and go straight along the long walkway.
Turn Right at the exit
Turn Right at the exit, you will get into the arrival hall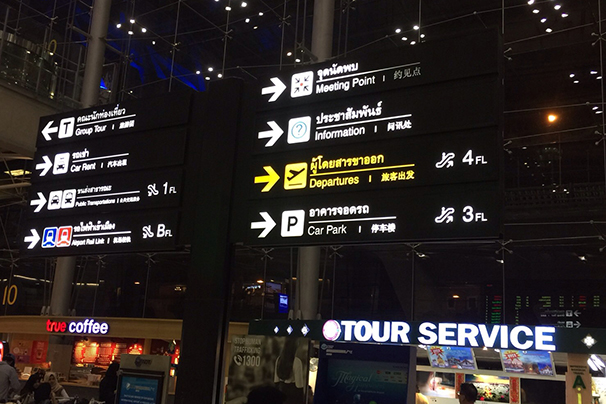 Turn Right at the exit, you will get into the arrival hall

Step 5: Go straight along the walkway to the Meeting Point near Gate No. 3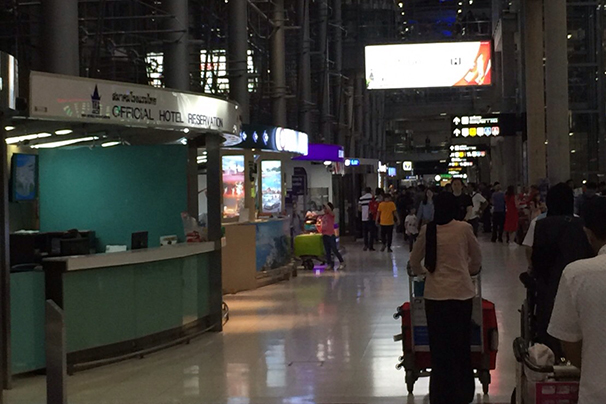 Go straight along the walkway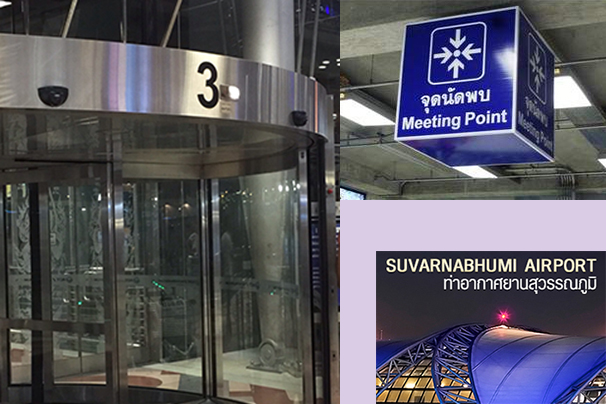 You will finally see our driver holding your name board at the meeting point (end of the walk way).
---